"Customer oriented"

GOODFRIEND

thinks customers as a top priority.

Modern society has faced a big change as it is the era of global e-commerce with the development of internet.
Various typed internet e-commerces including shopping mall, open market and social commerce have been performed actively beyond border line. At the background, global logistic service plays the core role as a driving force.
It is hard for customers to consider even such a detail of import and export within new global competition.
GOOD FRIEND will be your partner for your successful business by playing the important role of international logistics.
GOOD FRIEND have 3 business philosophies as follows with the goal of 'good friend' meaning we can hand out when customers request.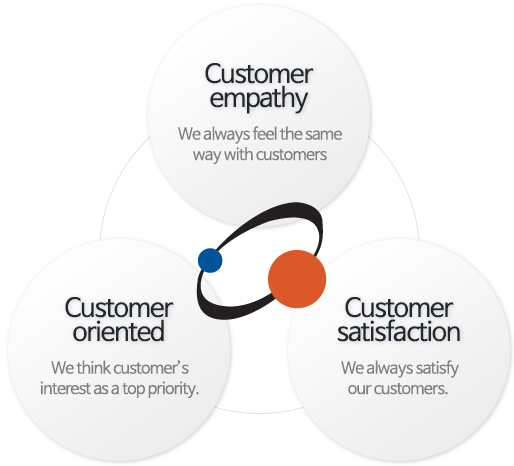 We will engage in our business so that customer can feel touched by creating new business with customers based on such a business philosophy. All of our staffs will try the best effort to our business in order to provide service more quickly and meticulous response.
We are kindly asking your generous guidance and encouragement for the future.
GOOD FRIEND Co., Ltd

CEO